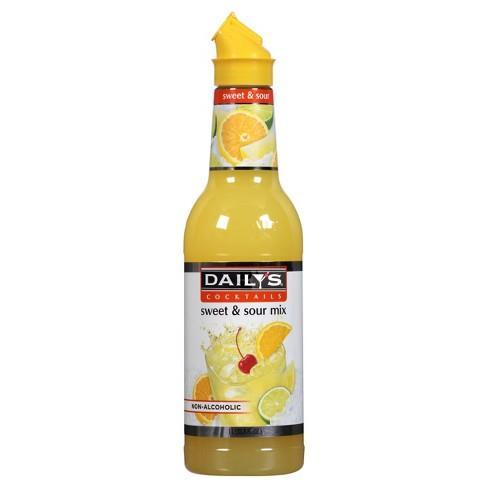 Daily's Sweeet & Sour Mix 1L
Daily's Sweet & Sour Mix 1L,
Bottle Size : 1.0 L
The user-friendly 1 litre bottle features a spout for easy pouring with a cap to keep the product fresh. Since this mix is non-alcoholic, it can even be used to make a virgin bloody Mary. It is recommended to shake well and refrigerate after opening.