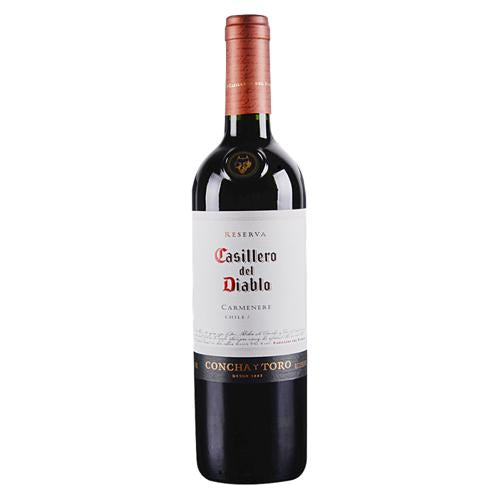 Cyt Casil Diablo Carmenere 750ML
Dark and deep purple.
Luscious fruit flavors. Dark plums and blackcurrant, black chocolate with hints of coffee and toasted oak barrels.
Notes of dark plums and spice, generously framed by toasty American oak with a soft and well structured mouthfiling texture.
It expresses marvelously well with game meat, garnished with sweet- and-sour sauces and berries.