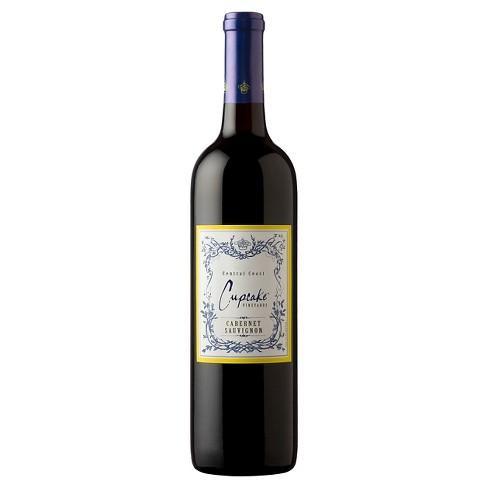 Cupcake Vineyards Cabernet Sauvignon - 750ML
Cupcake vineyard works hard to craft the richest, smoothest and elegantly-textured wines. This full-bodied Cabernet Sauvignon shows soft tannins, with primary fruit flavors of blackberry, dark cherry and cassis. These levels of dark fruits melt with the tastes of cocoa and toasty oak and ends with a long, smooth and silky finish.

Serve with venison glazed with a Cabernet Sauvignon sauce or baked brie drizzled with honey.

The Cabernet Sauvignon was cool fermented with frequent pump-overs in the early stages of fermentation to extract the soft tannins and color during the aqueous phase. Then the grape skins were pressed before the fermentation reached dryness to maintain the wine's lush tannin structure.