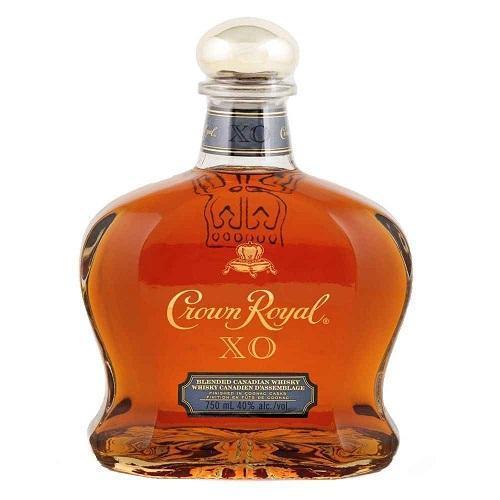 Crown Royal Canadian Whisky XO 750ml
Made with a blend of more than 50 whiskies and then finished in former Cognac casks, this mellow, honey-hued sipper offers vanilla, creamy caramel and fresh apple notes, finishing moderately long with allspice and cinnamon.

Crafted by the Crown Royal Master Blender, XO furthers the Crown Royal signature blend from 50 of our finest whiskies, and then finishes them in cognac casks. Resulting in both an extraordinary complex and smooth expression, Crown Royal XO is an elegant whisky that is deliciously balanced with hints of vanilla, spice and rich dry fruit.

This extraordinary blend is best enjoyed neat or on the rocks.