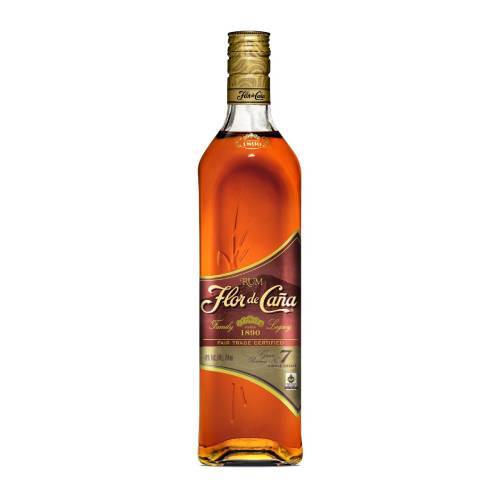 Flor de Cana Gran Reserve 7 year 750ml
Burnt caramel, straw, and peppery spice aromas. A round entry leads to medium-bodied palate of dark caramel and toasted nuts. Finishes with a dry toasted coconut fade.
Flor de Cana Rums of 4, 5, and 7 Years make up The Slow-Aged Collection. The aging process makes each of them incredibly rich in flavor and smooth tasting. While they can be enjoyed with your favorite mixer, including soda, cola and juices, we highly recommend the use of a little less mixer to allow the flavor of the rum to prevail.
The 7 Year Old Grand Reserve is the most versatile of the Flor de Cana Rums. As the brand leader in the Premium Segment, Grand Reserve offers excellent mixability and tastes great on the rocks.