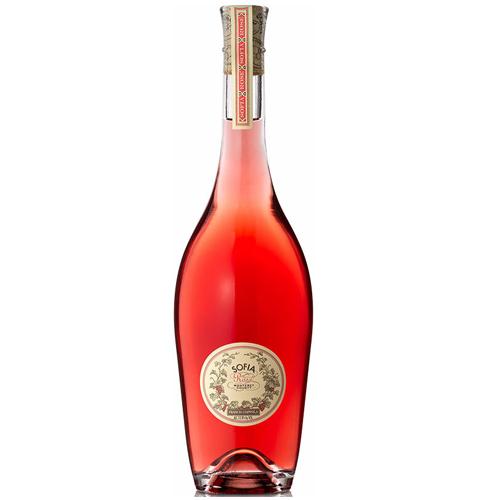 Coppola Sofia Rose - 750ML
Sofia Rosé is a wine of unparalleled beauty. From its shapely, stylized bottle to its delicate fruity essence, this is a wine like no other. When served chilled, its refreshing style makes a delicious partner to light summer fare and savory hors d'oeuvres.
2019 Sofia Rosé flaunts an alluring perfume of strawberries, rose petals, and the earthy minerality of Italian blood oranges. There is a raciness to the palate with juicy impressions of red berries and an unexpected hint of tea leaves and dried flowers. The vibrant natural acidity lifts the elegant aromatics, creating a bright, expressive wine that's refreshing and extremely versatile with food.
The southern portion of Monterey County is regarded as California's top area for Rhone varietals such as Grenache and Syrah. In this region, the vines experience a diurnal pattern where warm daytime temperatures may drop nearly 50 degrees in the evening. This condition helps the fruit ripen slowly over a long period of time and develop deep flavor intensity.