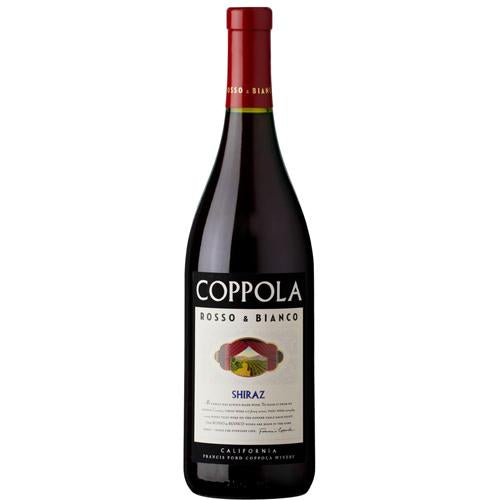 Coppola Rosso&Bianco Shiraz - 750ML
Easy-drinking wine perfect for summer BBQs or hearty, winter stews.
Small amount of Viognier added for light floral notes.
Ripe, lush texture and moderate tannins are the trademark characteristics of our Shiraz. To achieve this, we source fruit from old dry-farmed vineyards in Lodi. These grapes are blended with fruit from Paso Robles, which gives the wine its intense berry and spice flavors.
Our Shiraz is aged in both French and American oak barrels, achieving more complexity of flavor; French oak imparts a vanilla character, American oak helps sustain the inherent spice qualities.