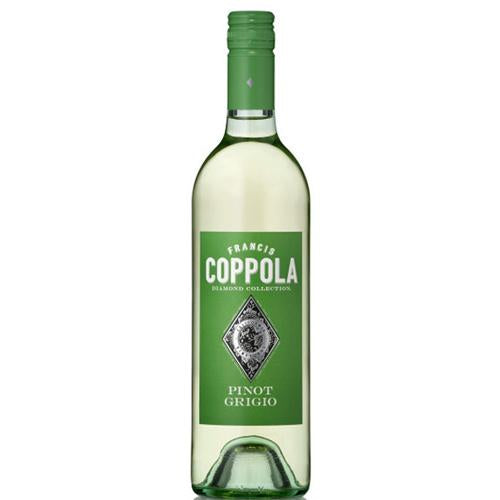 Coppola Pinot Grigio Diamond - 750ML
Crisp and bright white wine made to enjoy on warm, sunny days.
Crafted in the classic Northern Italian style.
Pinot Grigio is grown in California's cooler appellations where chilly evening temperatures and a regular incursion of fog help the grapes retain their natural acidity. The result is a crisp, vibrant wine that's smooth and balanced.