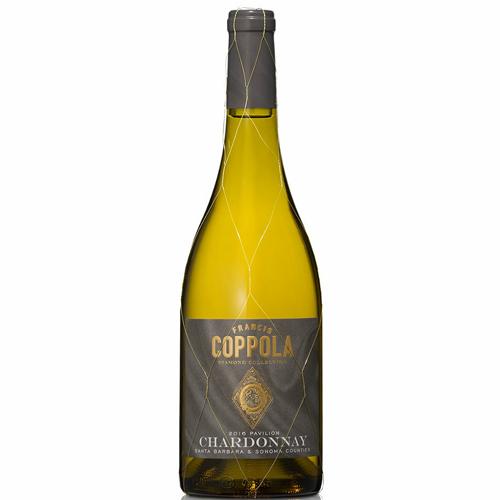 Coppola Pavilion Chardonnay Diamond 2017 - 750ML
Introducing Diamond Collection Pavilion Chardonnay - the best of both worlds, old and new. It's a bold Chardonnay with a sophisticated old world crispness melting into a rich, vanilla forward finish that screams new world - Santa Barbara and Sonoma County to be exact. Diamond Collection Pavilion Chardonnay is a delightful match to most any occasion.
Pavilion Chardonnay is a full-bodied wine with a creamy palate balanced by a hint of tropical fruit and acidity. It begins with a delicate infusion of peach, pear, quince, and aromas of crushed stone. Its 9 months in French oak presents itself through hints of grilled almonds and vanilla on the mid palate, and is highlighted by a juicy and lingering finish.