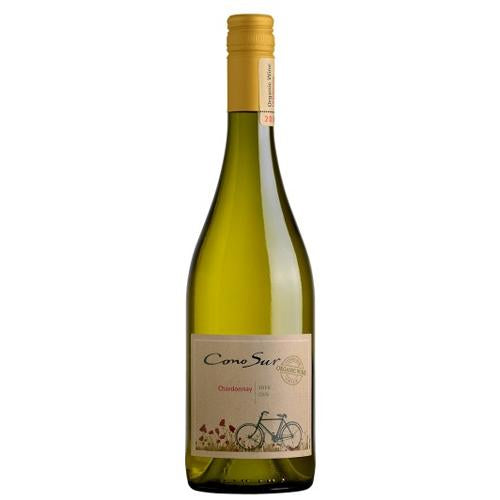 Cono Sur Chardonnay Organic 750ML
This bright and clean Chardonnay made from organically grown grapes has a beautiful young-greenish-yellow coloring. On the nose you get notes of grapefruit, lime, orange blossom, pineapple, pear and quince. On the palate it is round and fresh, with nice acidity and mineral tones. Pair with seafood, white meats, nuts, butter and cream sauces and cheeses. 
This Chardonnay, made from organically grown grapes certified by the BCS Öeko Garantie GmbH, bears the spirit of our estate workers, pedaling their way to our vineyards each day. From the start this is an engaging wine, with its yellow color and golden hues and refreshing nose, very citric with fruity aromas and light mineral notes. The palate is seductively complex, very fresh, with a well-balanced acidity. This Chardonnay is undoubtedly young and friendly.