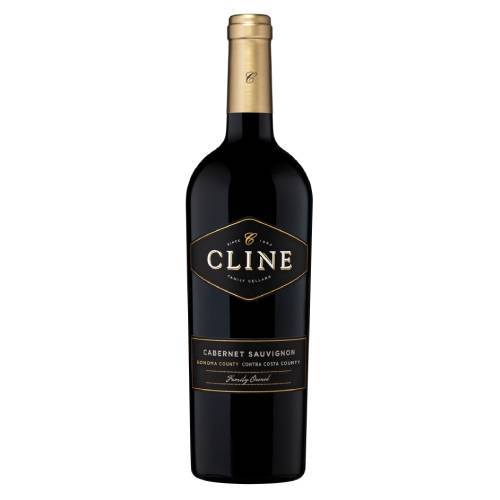 Cline Cabernet Sauvignon - 750ML
The 2018 Cabernet Sauvignon is a unique blend of Sonoma County and Contra Costa County fruit. On the nose, you are greeted with aromas of blackberry and toast. Rich flavors follow, with blackberry currant and notes of olives, herbs and toasty oak.
Pair this wine with full-bodied foods such as a grilled steak or portabella mushroom.
70% Sonoma County, 30% Contra Costa County