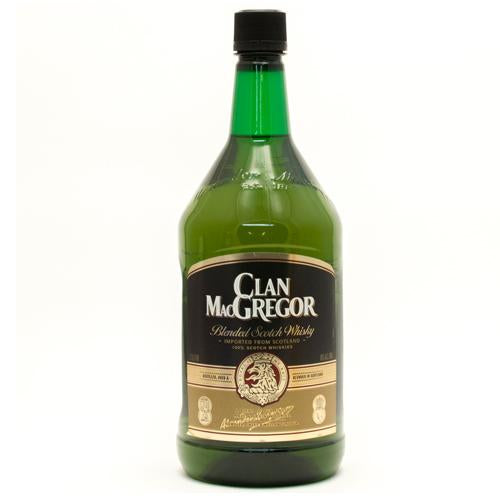 Clan Macgregor Scotch Tray Pk 1.75L
Skilfully blended from a selection of Scotland's finest malt and grain whiskies. It has hints of fruitiness and Speyside malts. It is a high quality, light and fragrant whisky with a well-balanced, smooth, mellow taste that resonates with modern whisky drinkers across the world.
One of the world's fastest growing major Scotch whisky brands, Clan MacGregor is enjoyed in over 60 countries around the world, from the USA to Venezuela and the Middle East to Thailand. It is a reassuringly high quality yet affordable Scotch whisky, proudly carrying the Clan MacGregor badge and motto, and with his kind permission, the personal crest of the 24th Clan Chief, Sir Malcolm MacGregor of MacGregor.