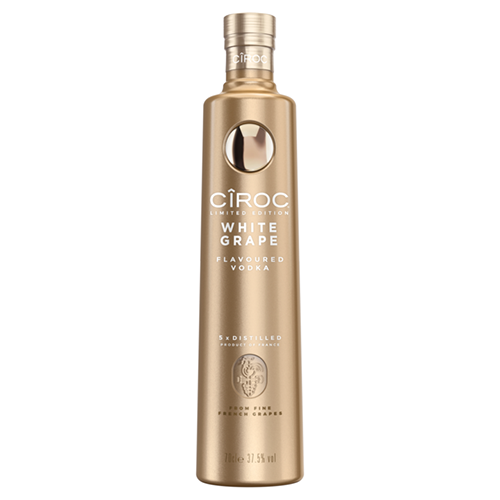 Ciroc Vodka White Grape 750ml
CÎROC White Grape flavoured vodka the perfect celebration serve to toast with this festive season. A bright new addition to the famous Ciroc range! Distilled five times from fine, luscious French grapes, Ciroc White Grape vodka is masterfully infused with a distinctive blend of white grapes resulting in a rich and refreshing taste experience that is different and elegant.
Enjoy chilled neat, over ice or in your favourite cocktails.  Each blend combines the masterful art of traditional and modern distillation to bring you the finest, smoothest spirits with the most refreshing taste.