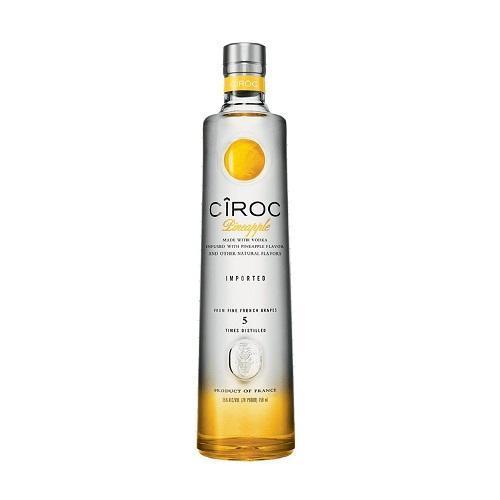 Ciroc Vodka Pineapple 750ml
CIROC PINEAPPLE offers a juicy, perfectly ripened pineapple flavor with a subtle hint of vanilla and silky smooth finish. The versatility of CIROC PINEAPPLE allows for a great range of cocktail creativity. Made With Vodka Infused With Natural Pineapple And Other Natural Flavors.
Unlike most other vodkas, which are made from grain, CÎROC Ultra-Premium Vodka is crafted from fine, succulent French grapes, distilled a fifth time at the Distillerie de Chevanceaux in southwest France. These specially selected grapes create the distinctly fresh and smooth taste of CÎROC Vodka.