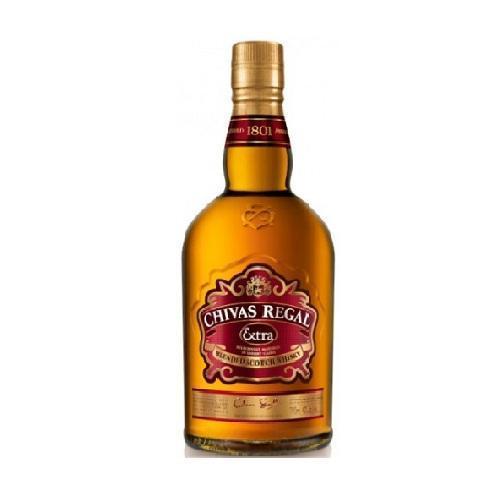 Chivas Regal Extra - 750ML
Chivas Regal Extra embodies subtle, satisfying notes of honey, vanilla, butterscotch, and apples, making it an appealing choice for every whiskey lover.
Named for its prestigious inventors, Chivas Regal Extra is known for its smooth balance and memorable flavor. James and John Chivas pioneered the malt and grain blending process still used in recipes like Chivas Regal blended Scotch whisky. As a result, Chivas Regal Extra is lovingly prepared over a 12-year distilling process using the tradition of mixing malt and grains to create a distinguished Scotch whisky. Chivas Regal Extra hails from Scotland, a country known for its time-tested blending method that adds elegance and flavor to every concoction.
With an ABV of 40 percent, Chivas Regal Extra is best enjoyed neat, on the rocks, or with a splash of water or soda. You can also use it to create cocktails that require a fruitful, sweet addition.