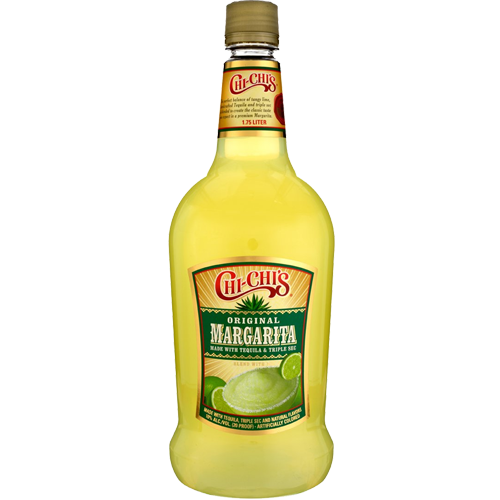 Chi-Chi's Original Margarita - 1.75L
Chi-Chi's® Original Margarita. Made with tequila, triple sec and natural flavors. The perfect balance of tangy lime, handcrafted tequila and triple sec is blended to create the classic taste you expect in a premium margarita. It is artificially colored.

The best margaritas start with Chi-Chi's. An individual drink just needs 8 ounces plus six to eight ice cubes in a blender. Or make a pitcher! Pour 2 1/2 cups into a blender, fill with ice and blend for 45 to 60 seconds. It's also great on the rocks! Refrigerate after opening. Separation normal.