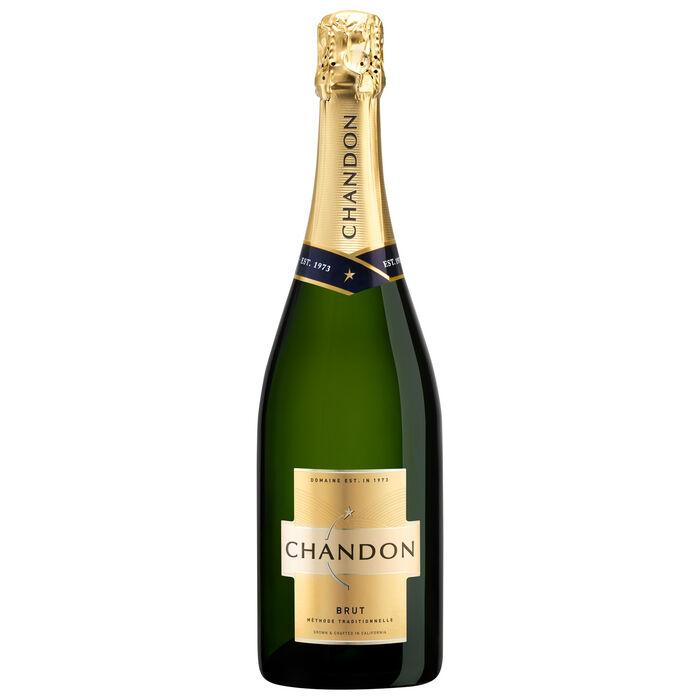 In 1973, Chandon established the first French winery in Napa Valley, using centuries-old winemaking techniques to create the finest range of premium sparkling wines in America. For more than 30 years, we've cultivated California's most-celebrated vineyards, doing what comes naturally: blending tradition and innovation with sustainable farming practices, producing exceptional wines while preserving our environment for future generations.

Chandon Brut has been America's premier sparkling wine for more than 40 years, made using traditional methods: blending classic Champagne varieties Chardonnay, Pinot Noir and Pinot Meunier with 10-20% Reserve wines.

Chandon Brut is great with anything salty, creamy or nutty. It's particularly fond of sushi, calamari, oysters and Caesar salad.

Tasting Notes
On the nose: Hints of brioche with an almond and caramel bouquet.
On the palate: Brut is refreshing and elegant with a soft and dry finish, fruity apple and pear flavors with a classic balance.