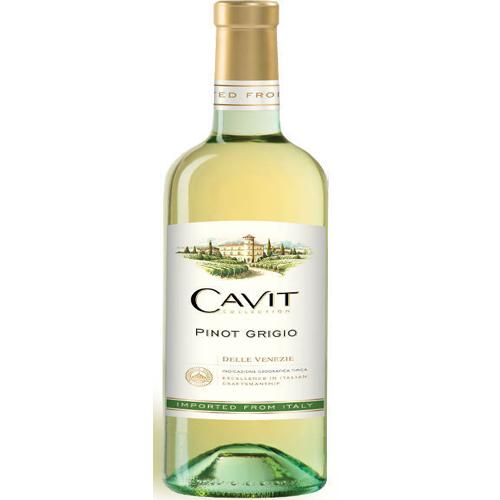 Cavit Pinot Grigio - 750ML
The principal source of grapes for Cavit Pinot Grigio comes from three areas: Trentino, Fruili and Veneto. These locations are ideal for vineyard cultivation due to their exceptional soil and climatic conditions, and they're recognized for the spectacular natural beauty of the Dolomite Alps that form their backdrop.
The grapes are carefully selected and then vinified utilizing the most advanced technology. Cold fermentation in state-of-the-art thermo-conditioned tanks preserves the natural 100% Pinot Grigio fruit and inimitable freshness of the wine.