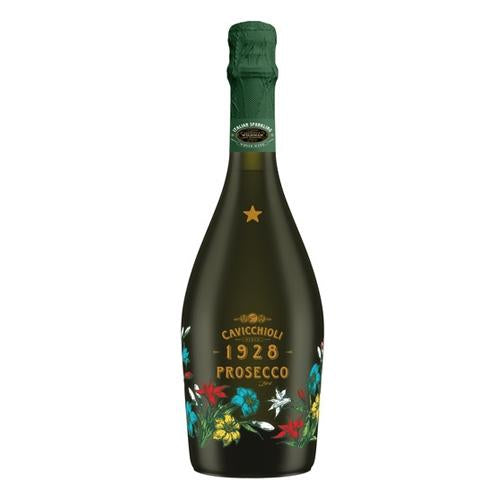 Cavicchioli 1928 Prosecco - 750ML
Cavicchioli 1928 Prosecco DOC Spumante Extra Dry is made from 100% Glera grapes. In the province of Treviso, the vines are grown mostly on a flat fertile terrain of medium texture.
In the winery, under-ripe" grapes (in order to preserve well the acidity), hand picked, are vinified in white with the skins at a temperature of 8-10°C (cryomaceration) for about 12 hours; the alcoholic fermentation at controlled temperature of 16-18°C is followed by the second fermentation using the Charmat method at a temperature of 12-14 °C for about 15-24 days.