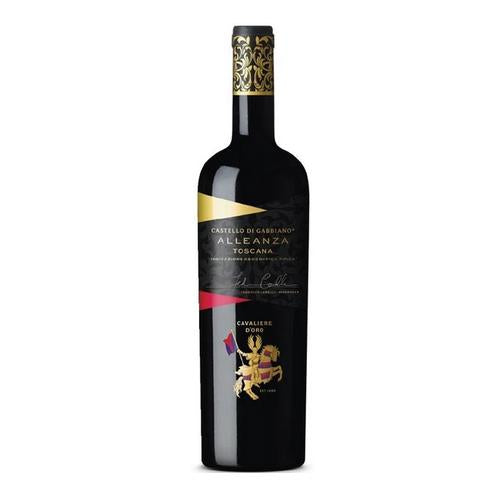 Cavaliere Oro Gabbiano Alleanza 750Ml
A wine in perfect balance between the old and new world style. This wine is sourced from our estate vineyards from sites where Merlot and Cabernet Sauvignon grow best. With its rocky, marl-rich limestone and clay soils and moderate climate, these vines thrive in the singular terroir of the Chianti Classico region, producing grapes that give the wine its rich, dark fruit characteristics.
The Alleanza has notes of black pepper, cloves and ripe fruit on nose. On the palate, ripe fruit notes are accented by some delicate savory characteristics, luscious tannins and well-integrated toasty oak notes.