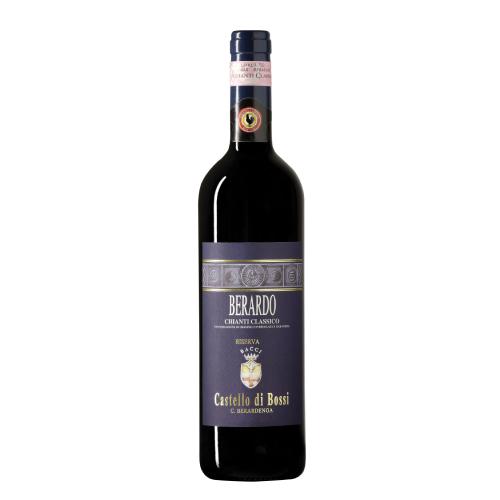 Castello di Bossi Chianti Classico Riserva Berardo 750ML
This riserva has a luminous ruby red color. Appealing aromas of dark cherries, plums, sweet spice, violets, vanilla and hints of dark chocolate and menthol emerge on the nose. On the palate, the wine is full-bodied but smooth with an almost creamy mouthfeel. Tannins are well integrated with the alcohol, and lead to a subtly sweet, silky finish.
Pair this wine with Korean short ribs, ragù sauces, gnocchi with roasted rabbit, and beef negimaki.