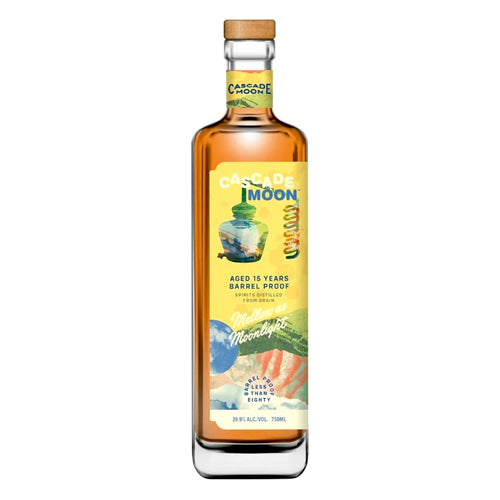 Cascade Moon Aged 15 Year - 750ML
Cascade Hollow Distilling is releasing a barrel-proof whiskey after spending 15 years in the barrel. It's technically not a whiskey because it was aged for a fraction of time at 115 proof and then reduced.
Cascade Moon 15 Year Old Barrel Proof Whiskey is a luxurious spirit that offers a sophisticated, sweet and tropical profile that carries notes of leather and oak. Serve neat to best appreciate the flavor.