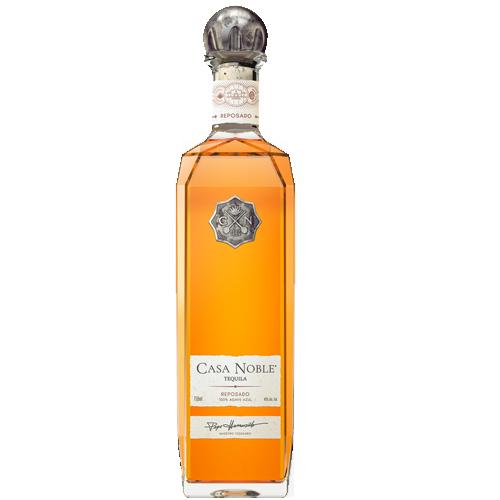 Casa Noble Tequila Reposado 750ml
This exquisite tequila is matured in French white Oak barrels for three hundred sixty four days. Smooth, sensuous and full bodied, this tequila rivals the best spirits in the world. Contained in a beautiful hand blown cobalt blue decanter, adorned with an exquisite pewter engraved label and top. It is perfect marriage of agave and the oak.
Music icon and Rock & Roll Hall of Fame member Carlos Santana has joined the Board and is now one of the owners of the brand. A multiple-Grammy award winner, Santana shares with Casa Noble the passion for perfection in everything we do.