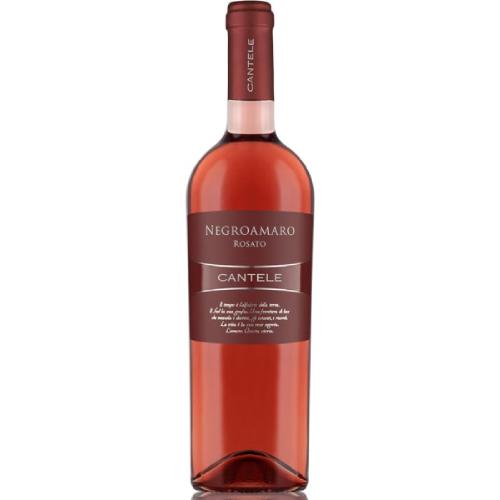 Cantele Negroamaro Rosato - 750ML
Soft pink-rosé. Essence of geranium and rose combined with strawberry and cherry. Sweet and nuanced on the nose, with noteworthy tenacity. The wine's impressive alcohol is balanced by its delicate flavors and light, bright freshness, elegance, and persistence.
Excellent with cheese soufflé, vegetable torts, and intensely flavored seafood and soups. Eggs, poached or scrambled, are also a favorite pairing.