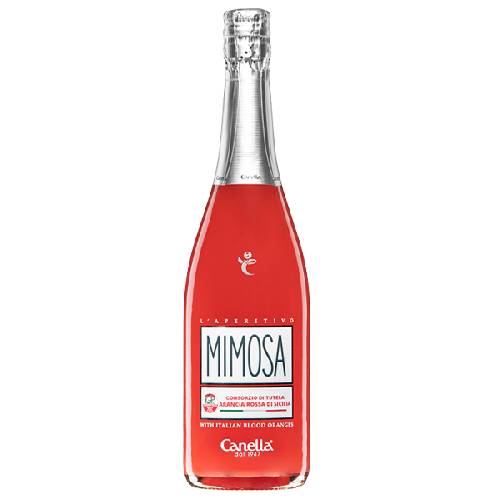 Canella Blood Orange Mimosa - 750ML
Blood Orange Mimosa is a wine cocktail made from sparkling wine and the juice and pulp of the celebrated, crimson-fleshed Sicilian blood oranges. The finest cultivars are orchestrated to achieve the best combination of flavors, fragrance and color: the darkest-hued, Moro; Tarocco, the tastiest and sweetest; and the tender Sanguinello.

Light, fruity, refreshing and flavorsome, it is an ideal aperitif, summer thirst-quencher or
long drink.