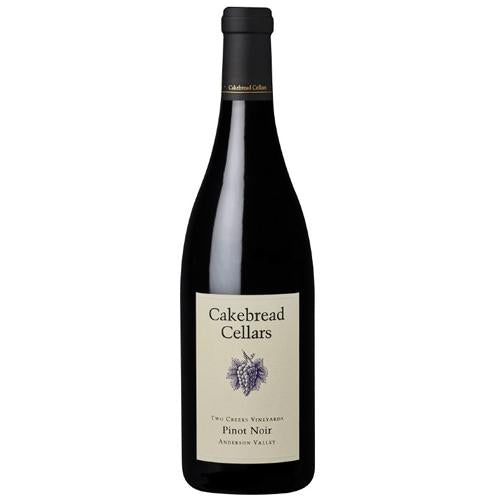 Cakebread Two Creeks Vineyard Pinot Noir 750ML
These Anderson Valley pinot noir grapes are crushed into open-top tanks and fermented with native yeasts. Part of the red wine ferments with the stems, which gives the wine spice and complexity. Gentle punchdowns reintroduce the cap of skins to the fermenting wine, for ideal extraction of color, flavor, and tannin, while aging in new French oak enhances complexity. The finished wine offers characteristic black cherry aromas and fresh raspberry and bright strawberry flavors supported by silky tannins.

We call our family's Annahala and Apple Barn estate vineyards the 'Two Creek Vineyards,' since these former apple orchards sit on the banks of Anderson Creek, not far from the Pacific Ocean. Slight differences in climate—Annahala is closer to the coast and spends more time in fog, while Apple Barn receives longer stretches of sunlight—yield superb pinot noir grapes of distinct personality from each site.