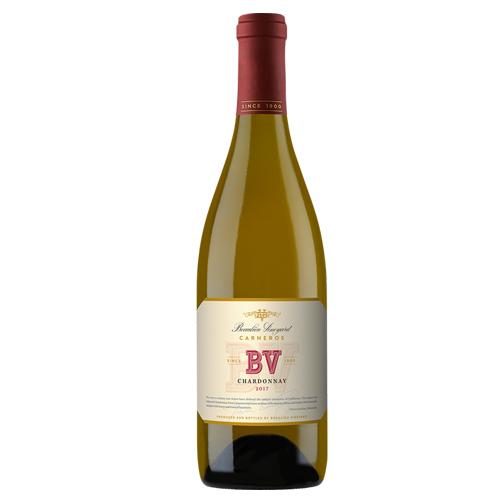 Bv Chardonnay Carneros 750Ml
Our 2017 Carneros Chardonnay offers aromas of lemon meringue, citrus blossom, spiced Asian Pear and hints of cinnamon and nutmeg. On the palate there are layers of creamy lemon curd, candied lemon peel, crisp red apple, sweet almond with a kiss of spice.
The oak is a pleasant backdrop supporting the core of fresh, crisp fruit underpinning the overall round and mouth-pleasing structure of the wine, leading to a long, dry, clean, refreshing finish. The inviting aromas, flavors, viscous texture and persistent acidity show a well-integrated wine that slowly reveals its complex nature with every swirl and sip from the glass.