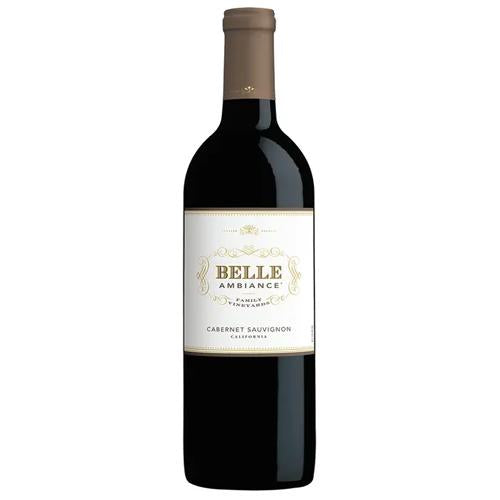 Belle Ambiance Cabernet Sauvignon 750ml
Belle Ambiance is a beautiful spot nestled in one of our family vineyards. During our 80 years of making wine in California, we've enjoyed many perfect moments here under the shade of its ancient oak tree.
Aromas of blackberries and a bit of country lane br amble along with hints of cedar and vanilla before plunging into flavors of ripe plums and black cherries beautifully highlighted with a hint of cedar and spice. This medium-bodied wine is jammy and juicy, with plush, velvety tannins.