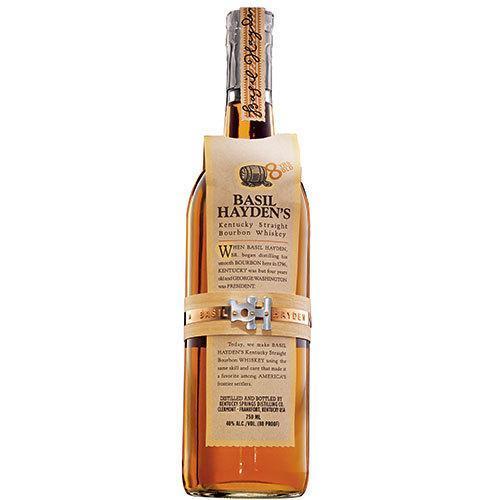 Basil Hayden's Bourbon - 1.75ML
The eponymous Basil Hayden's Bourbon dates back to 1796, when Master Distiller Basil Hayden Sr. created a recipe unlike any other. He used a traditional corn base, but mixed in small grains in his mash to capture the spicy flavor of rye and complement the sweet smoothness of corn. More than 200 years later, Basil Hayden's is a singular bourbon that bridges the flavor of rye whiskies and small batch bourbons together.
Basil Hayden's is unequalled in that it utilizes twice as much rye in it as the other bourbons in the Collection. Enriched by a hint of peppermint, it impresses with notes of pepper balanced by slight citrus overtones, and a spicy, warming finish. Aged eight years at a relatively mild 80 proof, Basil Hayden's has a broad appeal and is equally enjoyable alone or in cocktails such as a Juicy Basil and Basil Bubbly.