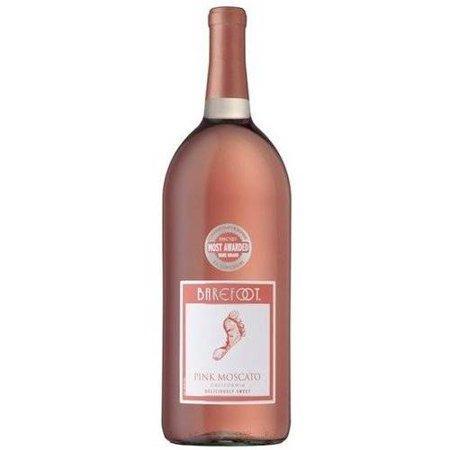 Barefoot Pink Moscato 1.5L
Barefoot Pink Moscato Sweet Pink Wine delivers fruity notes of juicy cherry, tart raspberry and sweet pomegranate in a larger 1.5 L wine bottle. This Barefoot Pink Moscato offers all the flavors of a traditional Moscato with layers of vibrant red fruit. With aromas of mandarin orange and sweet jasmine, this Barefoot Pink Moscato pairs perfectly with spicy appetizers or fresh strawberries. Barefoot Pink Moscato is best served chilled at poolside parties or beach barbecues.

The larger wine bottle contains two 750 mL bottles of sweet wine, so it's perfect for entertaining and parties. This California Pink Moscato comes from Barefoot, the most awarded wine brand in US competitions. Let's get Barefoot.