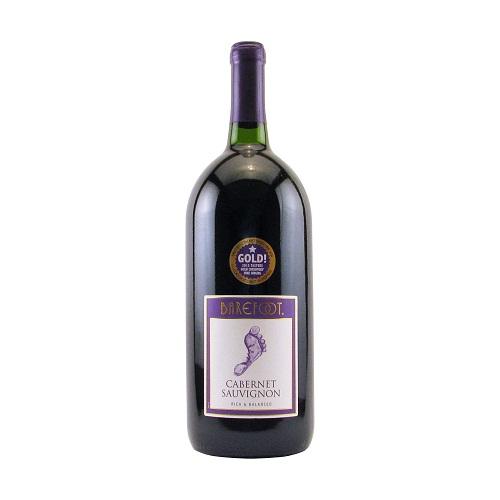 Barefoot Cabernet Sauvignon 1.5L
Quick! The berries are coming! Barefoot Cabernet Sauvignon wine is full of big berry flavors, making this traditional wine a standout sensation. Aromas of currant, raspberry and blackberry jam mix with a velvety vanilla finish to make up this delicious Cabernet Sauvignon wine. Lush and lasting, it's sure to make a big impression.

Always stomps out a good time with beef, lamb, and red sauce pasta dishes. And did we mention cheeseburgers? What do you enjoy Cabernet Sauvignon wine with best?