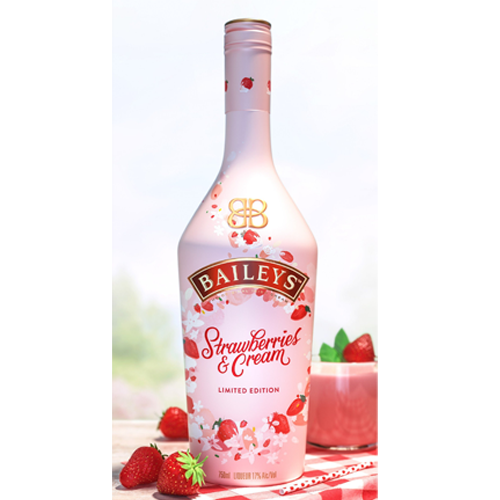 Baileys Strawberries and Cream Ltd Edit - 750ML
Brand design agency Vault49 unveils its design for limited edition Baileys Strawberries & Cream just in time for Valentine's Day.
The New York agency used a design approach that married the indulgent flavor semiotics of strawberries and cream with widely loved seasonal cues of spring, bringing Baileys to the front of the shelf this season.
Vault49 created a compelling way to drum up anticipation around the change of season, setting the limited edition up to become this year's ultimate springtime treat.