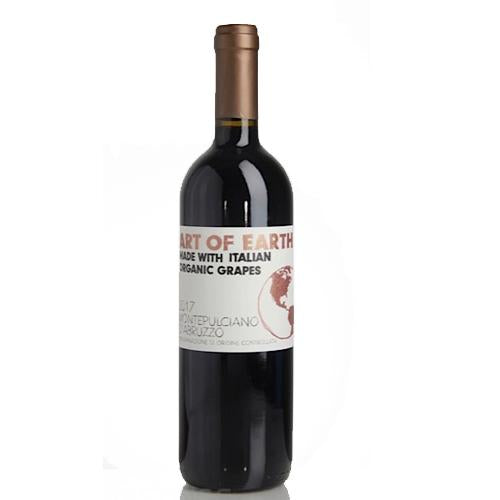 Art Of Earth De Abruzzo Montepulciano 750ml
Montepulciano d'Abruzzo is a red wine from the Abruzzo region made exclusively from the Montepulciano grape. Often light purple in color with aromas of blackberry and other black fruits, most examples are medium-bodied with medium-weight tannins and distinctive black pepper and spice notes.

Most examples of Montepulciano d'Abruzzo are made by large cooperative producers; these wines are light and offer simple pleasure. Enjoy these wines young and fresh.