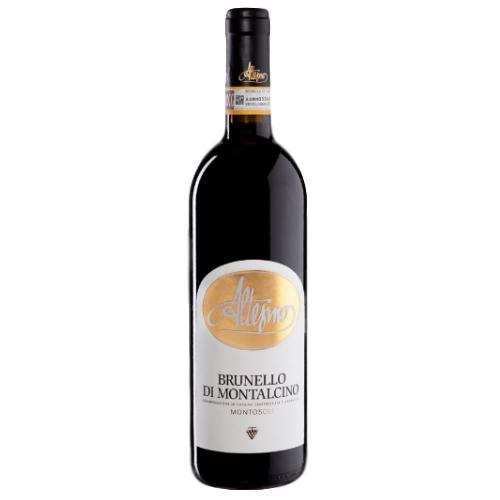 Altesino Brunello di Montalcino Montosoli 750ml
In the 1970's, Altesino was the first winery to introduce the concept of the "Cru" to Montalcino with their legendary Montosoli vineyard. The classification effectively pushed the region forward. Montosoli is a hillside vineyard of five hectares situated northeast of Montalcino, valued for its elevation, limestone soil, and range of microclimates. The first wine vinified only from this outstanding vineyard's fruit was produced in 1975.
Since then, Altesino's "Montosoli" Brunello di Montalcino has maintained its place as one of the most sought-after wines in Montalcino. Produced only in the best years, the unique site consistently yields complex, elegant wines. Montosoli is traditionally aged for four years prior to release: at least two years in Slavonian oak barrels, three to four months in medium-toast Allier barriques, and four months in bottle. Its intensely ruby red hue turns to deep orange-red with time spent in bottle. The nose has an exceptional personality, full of black cherry, blackberry, raspberry, violet, licorice, and vanilla gently accented by red pepper. This is a dry, warm wine, velvety and full on the palate that will comfortably for decades.