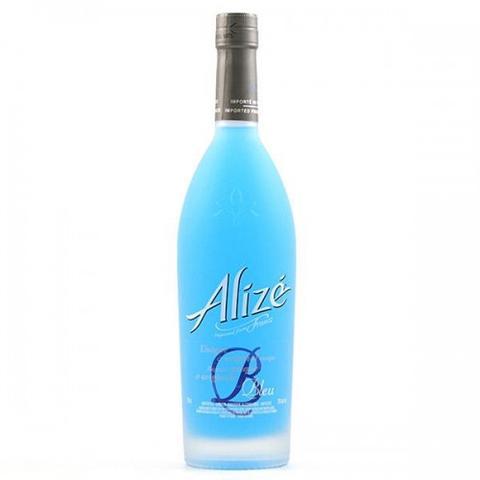 Alize Liqueur Bleu Passion - 750ML
Intensely unique and inviting, Alizé Bleu Passion infuses premium French Vodka and Cognc with luscious flavours from the world's most exotic regions delivering the striking tastes of passion fruit, cherry and ginger. This unique combination is bold and bursting with flavour. 
Delicious on the rocks or mixed with champagne, vodka or your premium spirit of choice, or try in a colorful cocktail like Sand & Sea:
1 ½ oz Alizé Bleu Passion

2 oz Dark Rum

½ oz Lime Juice
Ginger Beer
Combine Alize Bleu Passion, rum, and lime juice. Shake and strain into a highball glass filled with ice. Top with ginger beer and garnish with a lime wheel and ginger candy.