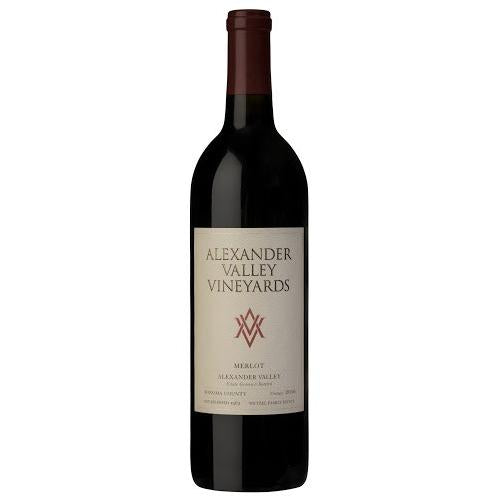 Alexander Valley Merlot 750ml
First produced in 1984, this has never been one of those fruit bombs or thin and wimpy wines.
The western drought continued in 2015 and was once again the topic of much discussion. A cool spring, rain at bloom and a hot July along with the continued effects from the lack of rain contributed to lower yields. As a result the grapes had terrific concentration and superb fruit flavors at harvest.
We prune our Merlot vines heavily and drop fruit several times during the growing season so that each cluster of grapes has rich concentration and good structure. Winemaker Kevin Hall has found that fermenting Merlot at a little cooler temperature than some of our other Bordeaux grapes maintains the lush flavors and structure as well. After fermentation the lots spend 15 months aging in a combination of French and American oak barrels.