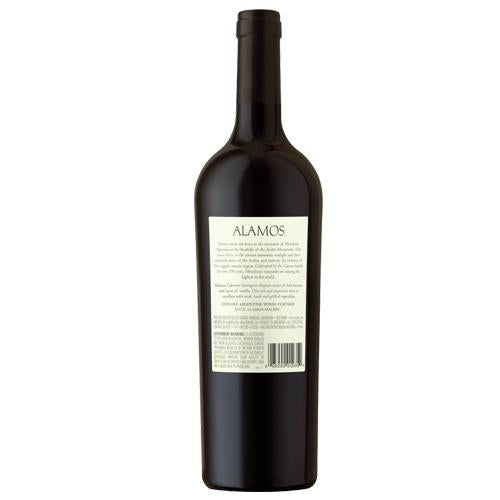 Alamos Cabernet Sauvignon 750ml
The Catena wine range (Cabernet Sauvignon, Malbec and Chardonnay) consists of high altitude wines, made using grapes sourced from different vineyards owned by the Catena family and cultivated at altitudes ranging from 1,000 to almost 1,500 metres above sea level. Each batch is harvested and vinified separately so as to offer an expressive ensemble of great balance.
Every bottle of Alamos Malbec captures the story of the adventurous spirit of Argentina's high-altitude winegrowing. For more than a century, the Catena family has pioneered and crafted some of the world's most exciting high-altitude vineyards.