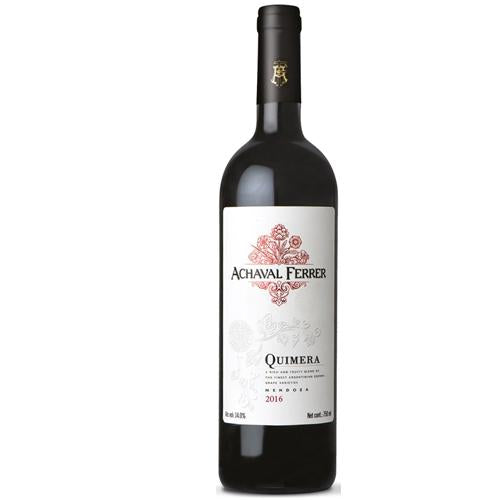 Achaval Ferrer Quimera 750ml
We think this Achaval-Ferrer Malbec blend is a knock-out, juicy, fruity, delicious red from Argentina. And let's be honest: you can't beat the price with a stick! The medium body of this Achaval-Ferrer Malbec blend works beautifully with many meat dishes. Beef, lamb and steak are the top choices.
Grill the steak, and pick your favorite cooking method for the others. Braising or stewing a beef or lamb entree is a great option. The subtle spice and smoke notes in this magnificent Malbec blend will really shine with barbecued lamb served with a tomato-mint chutney on the side. Sausage, by itself , or on a pizza is another delicious choice for this versatile wine. If you're channeling your inner South American, make it alambre de ribeye - skewers of ribeye, chorizo, bacon, and red bell peppers served with a tomato-chile morita sauce.