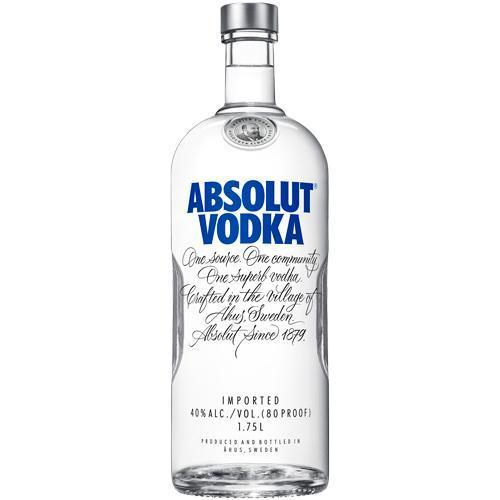 Made from all-natural ingredients with no added sugar, Absolut Vodka boasts a rich, full-bodied flavor that is recognized the world over for its pure taste.
The Absolut brand entered the U.S. market in 1979, and today, it sells over 10.9 million cases per year. Absolut Vodka was the label's first product, and it redefined vodka culture by celebrating art, history, and nightlife. Absolut has a 40% ABV and is made exclusively with winter wheat and pristine well water, it is noted as the cleanest vodka on the market given its continuous distillation process that was developed by founder Lars Olsson Smith.
Absolut Vodka has a clean taste with light grain tones and hints of fruit. This subtle fruitiness makes Absolut ideal for vodka Martinis, Cosmopolitans, Moscow Mules, and Lemon Drops. Sip Absolut and enjoy the purest, highest quality vodka around.