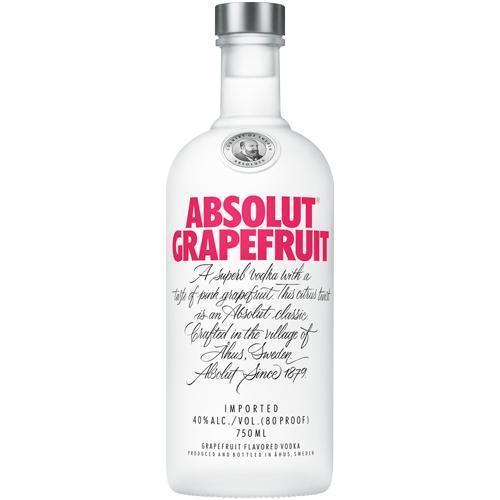 Absolut Grapefruit Vodka 1.75L
Absolut Grapefruit brings the refreshing taste of pink grapefruit to the highly refined and ever-popular range of Absolut flavored vodkas. With natural grapefruit flavor and no added sugar, Absolut Grapefruit lends a balanced sweetness to any citrusy cocktail.
This vodka is produced in the same facilities that Absolut has used for over a century in Ahus, Sweden, with the same continuous distillation method introduced by founder Lars Olsson Smith in 1879. Local wells that dip 450 feet into the earth provide Absolut with naturally filtered water, and the grain is 100% winter wheat from local farms.
Add equal parts Absolut Grapefruit and cranberry juice to a glass of ice and garnish with an orange wedge for an Easy Breeze cocktail that is perfect for hot summer days. Or whip up a Yin and Yang with one part Absolut Grapefruit, 3/4 part lemon juice, 1/2 part elderflower cordial, 1/3 part lychee liqueur, and 1/4 part ginger syrup.