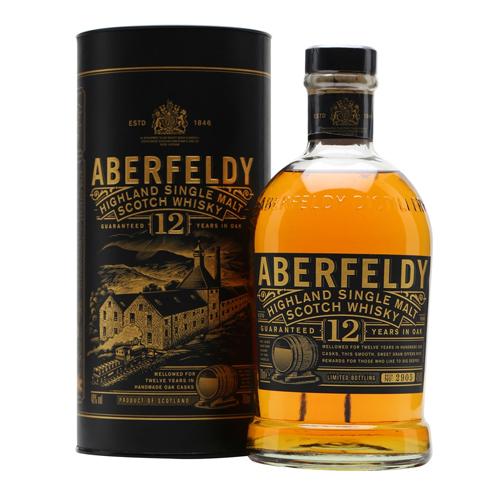 Aberfeldy Scotch Single Malt 12 Year 750ml
The classic 12 Year Old Aberfeldy single malt Scotch whisky, distilled in the Highlands. While the label sadly no longer features a red squirrel, it now comes with a rather handsome black and rose-gold colour palate to match the rich, malty, honeyed flavour profile.
Nose: Creamy. Some sherried fruit with a trailing hint of smoke. Prune, custard and espresso bean.
Palate: Sweet, malty, a gentle peat but nonetheless the mouth feel is very clean. Vanilla, peaches in cream and subtle oak.
Finish: Ginger, malt, nutty nougat and maybe a little grapefruit zest.