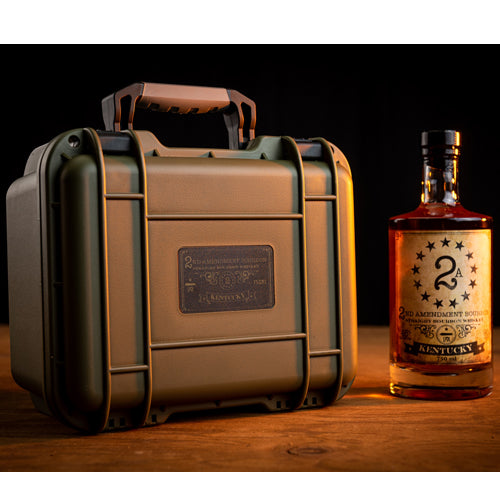 2nd Amendment Straight Bourbon Whiskey - 750ml
2A Kentucky bourbon is a classic American whiskey with a mash bill of 70% corn, 21% rye, and 9% barley, known for its smooth, sweet taste and subtle spice notes. Each sip offers a rich aroma of brown sugar, caramel, and oak on the nose, hinting at the complex flavors to come.
2A Bourbon will donate a portion of its proceeds to organizations such as Folds of Honor and the 2nd Amendment Foundation, with more organizations to be added. The goal is to help raise awareness and support for these worthy causes while providing delicious Bourbon for consumers to enjoy.