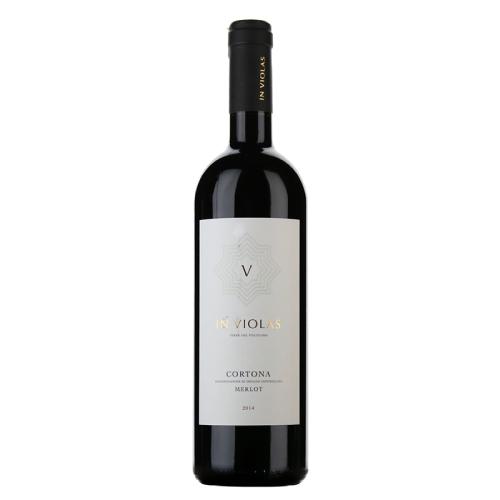 MERLOT "IN VIOLAS CORTONA" POLIZIANO 750ML
The first Nobile di Montepulciano "Vigna Asinone Riserva" was released in 1983. The grapes of Asinone vineyard had first been bottled as a Vino Nobile in 1982. The vintages of '83-'85-'88-'90 were bottled under this name. They were comprised of Prugnolo Gentile with small additions of Canaiolo Nero, Colorino and Mammolo and were matured in big wood; "non-regulation", at least according to the regulations of the time, which still allowed for the use of white grapes.
The vintages 1993 and 1995 bear the name Nobile di Montepulciano "Vigna Asinone" (Asinone Vineyard), but above all they signal the definitive change to a wine that is matured in barriques and tonneaux. In 1996 the wine took its current name of Nobile di Montepulciano "Asinone". In general the production has fluctuated between a minimum of 20,000 and a maximum of 40,000 bottles, with the exception of the '83 and '85 vintages, which were of a modest quantity.