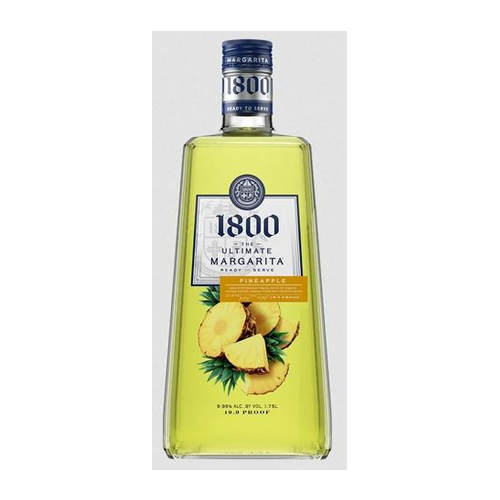 1800 Tequila Ultimate Margarita Pineapple 1.75L
Created with 100% Agave 1800 Silver Tequila and perfectly blended with the flavor of pineapple and the extract of Persian limes for a refreshing crisp bite and tangy finish.

Made with real tequila, the extract of lime and ready-to-serve – just pour and enjoy. Delicious on the rocks or blended with ice. Available in Pineapple, Raspberry, Original , Watermelon, Jalapeño Lime, and Peach flavors.