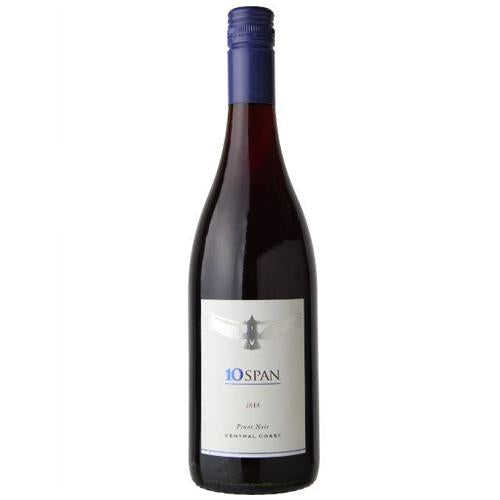 10 Span Central Coast Pinot Noir 750ml
Select cool-climate vineyards along California's Central Coast, fine wines showcase the best of Monterey County and Santa Barbara County.
These allow for a long growing season and the slow, even ripening in which our select grape varietals thrive. Artisan-crafted, wines celebrate the ruggedly beautiful diversity of California's Central Coast which the California condor calls home.