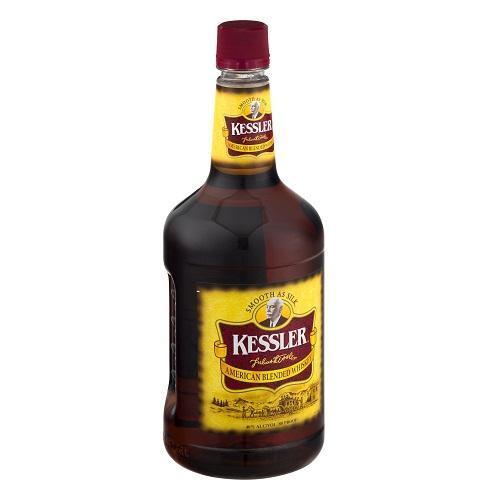 Kessler Blended Whiskey 1.75L
Seventy two and a half percent grain neutral spirits. Twenty seven and a half percent straight whiskies 2 years or more old.

Julius Kessler first distilled this fine product in America in the late 1800's. Every label still bears a facsimile of his signature which is your assurance of authenticity and quality in every bottle. Kessler is a superb blend of choice American Whiskies which is proud to have carried the slogan "Smooth as Silk" for over 50 years.