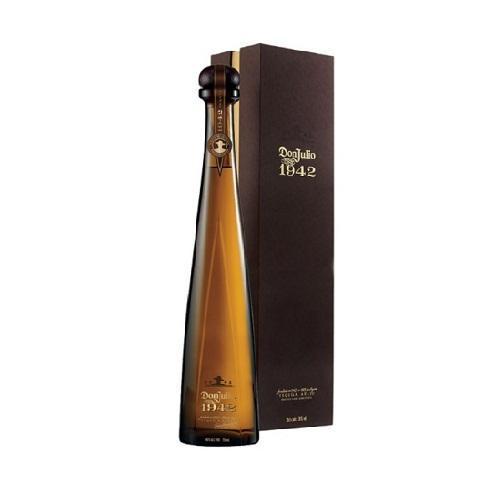 Don Julio Tequila 1942 - 750ML
Celebrated in exclusive cocktail bars, restaurants and nightclubs, the iconic Don Julio 1942 Tequila is the choice of connoisseurs around the globe. Produced in small batches and aged for a minimum of two and a half years, Don Julio 1942 Tequila is handcrafted in tribute to the year that Don Julio Gonzalez began his tequila-making journey.

Color: Brilliant golden hue
Nose: Rich, sweet aromas of caramel and toffee.
Taste: A silky, smooth character that coats the palate with roasted agave and vanilla flavors, sun-ripened tropical fruits, and spiced undertones.
Finish: Beautiful, sweet agave-laced finish with lingering hints of oak and rich vanilla essence.