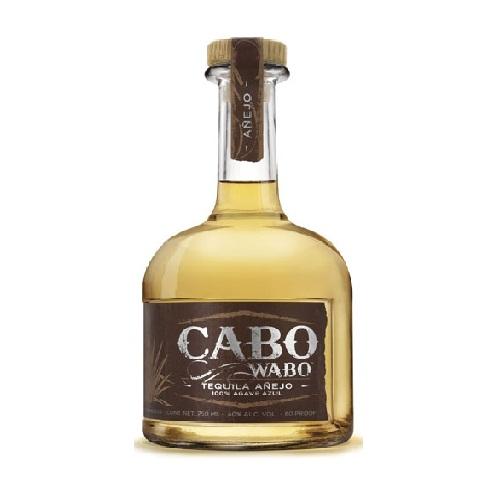 Cabo Wabo Tequila Anejo - 750ML
Displays a dark golden hue; the aroma is all black peppercorn and oak resin. The finish has a slightly smoky vanilla and cocoa flavors.

For those who appreciate the deep, robust flavor that only proper aging can bring, Cabo Wabo Tequila Anejo is truly a tequila without peer. Matured in American oak barrels for 14 months, our Anejo presents a full vanilla and caramel nose that quickly gives way to woody notes on the palate complemented by hints of honey and chocolate. A long, delicate finish - the definition of smooth - completes the experience, and it makes Cabo Wabo Tequila Anejo a drink best enjoyed on its own.