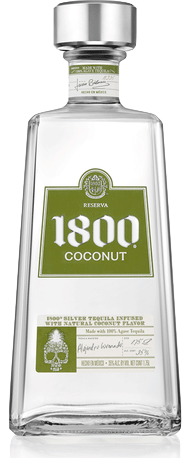 1800 Tequila Coconut - 1.75L
Coconut flavored spirits are nothing new. There is a vast array of coconut rums on the market. 1800 tequila sets itself apart from these as a wholly different animal. Instead of being infused with natural or artificial flavors it is infused with coconut water. This creates a more subtle coconut flavor thus allowing the flavors of the blue agave to shine through. This is an excellent mixer and it will be a great addition to any home bar for the summertime!
A unique infusion of fresh, ripe coconut flavor and 1800 Silver Tequila. 1800 Tequila is made from 100% Blue Agave. Harvested and handpicked from the family owned ranches in Jalisco, Western Mexico.