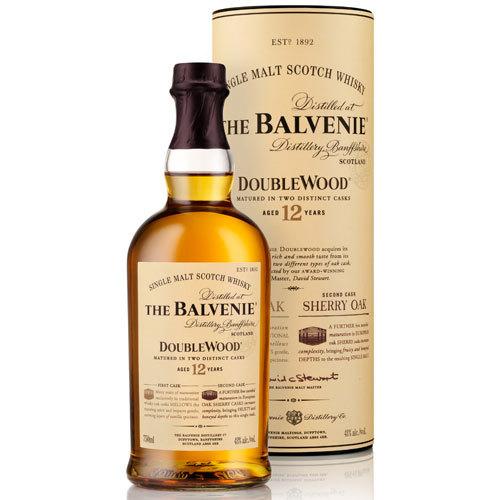 The Balvenie Scotch Single Malt 12 Year Doublewood - 750ML
A 12 year old single malt which gains its distinctive character from being matured in two woods.

During its period of maturation The Balvenie Doublewood is transferred from a traditional oak whisky cask to a first fill Spanish oak sherry cask, bringing out sweet fruit and oloroso sherry notes, layered with honey and vanilla.

Each stage lends different qualities to the resulting single malt - the traditional casks, having previously held bourbon, soften and add character, whilst the sherry wood brings depth and fullness of flavour.